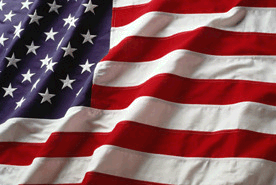 . News from the Korean War ..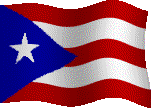 65th Infantry Regiment
January 13, 1951
Island Really Excited Over Outfit's Showing At Hungnam
65th Reg't Puerto Rico's Pride And Joy
By MATTHEW T. KENNY
SAN JUAN< P.R. (UP)-
Since they arrived in Korea last September the men of the Puerto Rico's 65th Infantry Regiment have been the top news of the day on this island. There are few - if any - persons among the more than 2,000,000 citizens in this American territory who have not kept up to the minute on the
activities and exploits of their fellow "boricuas" in Korea.
The 65th has a record of service in Africa nd Europe in World War II. Most of its present members are veterans and many of them were in the regiment then.
But Puerto Rico is prouder than ever of the outfit's record in Korea, particularly its brave action in covering the evacuation from Hungnam. Newspapers and radio stations give precedence to dispatches about the 65th over all other news. Letters and pictures of soldiers get almost unlimited space in the papers. Casualty lists are front page news, under the banner headlines of
dispatches about the regiment. Radio programs and baseball games are dedicated to the troops and editorial writers have given the highest praise and appreciation for their sacrifices. Puerto Rico has not forgotten its fighting men. It has instead, remembered them well , and the day they finally return is sure to set off a wild celebration and reception. AN INDICATION of the island's feeling was demonstrated during the second annual all-star baseball game (Juego de Reyes), played at night in San Juan last Dec, 27. Sgt. Julio Enrique Alvarez, a medic on emergency leave from Korea, was invited to throw out the first ball. He was given a thunderous ovation by some 11,000 fans. Alvarez was so overcome with emotion that he suddenly began to cry unashamedly. The stadium hushed into absolute silence. A radio announcer describing the ceremonies choked up. The scene was so dramatic that half a dozen veteran newspaper photographers forgot to "shoot" Alvarez. Before winding up its final session of 1950 the island's legislature approved a joint resolution expressing its gratitude and that of the Puerto Rican people "to the men of the 65th Infantry Regiment for their heroic tasks on the battlefields of the Korean peninsula in defense of the principles of democracy." Puerto Rico felt particularly proud about having a regiment in Korea after a three-day bloody uprising against the government by a group of fanatical nationalists. Although comprising only 1/2 of 1 percent of the total population, the nationalists, through their violence here and their attempt against President Truman in Washington, created an unfavorable impression about the island. This was offset to a large degree by the Puerto Ricans in Korea. Editors put their biggest headlines on the regiment's rear guard action at Hungnam. News that combination smoke and tear-gas bombs had been used against it created a sensation here. COMMENTING on the Hungnam evacuation, the leading newspaper "EL MUNDO" said: "Now the island can breathe easy and receive the new year with greater optimism and hope than it had at Christmas. The 65th Infantry Regiment is safe in Pusan and has covered itself with glory by its valiant service in protecting the embarkation of marines and soldiers... We again salute the men of the 65th."
---
February 8, 1951
PR Reg't Gets News By Proxy
By Cpl. Neil Mellblom
Combat Correspondent
WITH 3rd DIV. IN KOREA-Men of the Puerto Rican 65th RCT are finding themselves feeling closer to their home island in the Antilles. To bring the UN fighters the touch of home that they've been missing, the Puerto Rican government sent a new Magnecord recorder and eight
20-minute tapes jammed with specially transcribed Spanish tunes, an address from Gov. Luiz Munoz-Marin, and the latest news of sports highlights on the island. And with the help of the recorder, folks at home will soon be better informed of their regiment's activities. The recorder is now circulating around the regiment, and when all units have heard the tapes, they will be re-recorded and sent back to be played over over the Puerto Rican radio.
The parks and recreation administration of Puerto Rico, which is responsible for the project's start, plans to keep the tapes coming at the rate of two a week. Although in operation only a short time, the recorder has already become extremely popular with the troops. Many Puerto Rican name bands and singers transcribed special arrangements for the Korea Fighters, including
the Cesal Concepcion, Miluelito Maranda, and Pepito Torres bands, Myrta Silva, a popular vocalist, the University of Puerto Rico chorus and the Vegabajero and Los Murcianos trios. Capt. Frank Madera of the 65th Medical Company got a special musical treat when the bank he directed
recorded a song for him. Sports fans heard top-notch Puerto Rican baseball commentators in a round table discussion for them bringing them up to date on all the season's highlights. Soldier listeners paid close attention to every word of Governor Marin's speech. The governor wished the regiment the best of luck in its Korean mission and expressed the island's deep appreciation for what its men are doing.
---
April 2, 1951
Puerto Ricans Show Pride In Their Men In Korea
WITH 3rd DIV.- Puerto Rico has added one more emphatic touch to the pride it has in its 65th Infantry Regiment fighting in Korea. On each of 50 new buses which travel the island metropolitan area between San Juan and Rio Piedras, has been painted a salute to the regiment.
The 65th's shoulder patch, a reproduction of the lighthouse in San Juan bay, and its regimental crest, the Maltese Cross, are painted on the vehicle's sides.
---
June 21, 1951
Puerto Rican Regiment Marks
Birthday After 30-Day Holdup
By Jim Becker
SOMEWHERE IN KOREA (AP)- The Puerto Rican 65th Regiment held its 51st birthday party Wednesday- 30 days late. An uncooperative Chinese enemy delayed the anniversary celebration which fell on May 20. Wednesday was the first chance the 65th had to commemorate the occasion. All of the regiment's enlisted men and half of the officers are Puerto Ricans.
IN ADDITION to a birthday party, which combined the features of a Latin fiesta nd a spit
and polish army ceremony, the 65th got a new boss. Col. William Harris of St. Louis,Mo., who commanded the regiment for two years, gave up command of the regiment Wednesday.
The celebration also fell on the 200th day of combat in Korea for the scrapping 65th. A SQUAD from each of the regiment's companies was chosen to participate in the celebration. The men bathed for a special mass to honor their war dead. Then they formed for a parade which Maj. Gen. Robert H. Soule witnessed.
Colonel Harris, who had led his men in combat for nine months, told his soldiers, "there were many who under-rated you when you first came to Korea. I can assure you now that there is no one who does not agree that you have proved yourselves fine combat soldiers.
You are damn good and I'm proud of you."
The 65th Regiment was formed in Puerto Rico and served in North Africa and Europe
during World War II. It arrived in Korea on Sept.23, last year- more than a month before
the main body of the division. The remarkable saga of the 65th began almost immediately.
THE UNIT was attached to three divisions and two corps and engaged in action from
South Korea to above the 38th parallel at Wonsan last November. The men from semi-tropical Puerto Rico battled both the bitter Korea winter and the invading Chinese and licked them both in Northeast Korea. "We all wondered how they would stand the cold,"says Harris. "Well, they stood it better than I did." A 65th task force rumbled north of Hamhung in early December to meet the withdrawing marines and in the fantastic cold when men's rifles and minds froze almost solid, the
omen of the 65th accomplished their mission and aided the marines to escape from the
trap they had fallen into.
TODAY the men of the 65th celebrated 51 years of such history. Their families and friends in Puerto Rico who are so proud of them sent gifts and letters of congratulations.
A rum manufacturer (Don Q) shipped 100 cases of his product. A traveling Latin band of musicians toured headquarters of the 65th, serenading the Regiment.
After he turned over the command of the 65th, Colonel Harris looked at his men and
said : " They can do any damn thing they want to do."
---
December 8, 1951
Puerto Ricans Offer Prayers Before Actions
WITH U.S. 3D- "Thy kingdom come, thy will be done, on earth as it is in Heaven."
Before moving out to engage the enemy, men of the 2d platoon, Company E, of the 65th
Puerto Rican Regiment, kneel in prayer and ask divine guidance in the mission ahead.
BEAD BY BEAD, prayer by prayer, until a complete rosary has been said, the Borinqueneers
hold their simple spiritual services before each action, from patrol to fire-fight.
Says Lt. L. Felix Vega, 20-year old platoon leader:
"IN THE 14 MONTHS I've served with a rifle company, I've found prayer can be the most
stimulating preparation for battle. With their lives constantly in peril, the men gain a great spiritual uplift by communing with God for a few moments each day."
The little patch of ground around the platoon command post, where the services are held, is rarely devoid of battle weary worshippers even though attendance is not compulsory.
Then , when Vega calls "Arriba, muchachos," the Borinqueneers grab their weapons and move out across mortar swept hills and valleys- their determination fortified with faith.
---
December 9, 1951
Puerto Ricans' CO
WITH U.S. 3rd DIV- Command of the colorful 65th Infantry Regiment from Puerto Rico changed hands recently when Col. Julian B. Lindsey of Winchester, Va., succeeded Col. Erwin O. Gibson. Col. Gibson, Dublin, Ga., took command of the battling Borinqueneers last June 20 and guided the regiment through several of the toughest campaigns of the Korean conflict.
Colonel Lindsey, whose last assignment was in Washington, was graduated from West Point in 1929.
---
December 12, 1951
Puerto Rican Troubled Can't Speak Spanish
WITH U.S. 3D DIV - PFC Floencio E. Lorenzo is a native Puerto Rican, but he's having trouble keeping up with his compatriots, linguistically, in the 65th Puerto Rican Regiment. The reason ? Lorenzo was only six months old when his family moved from the Caribbean island to New London, Conn.
ASSIGNED to the Borinqueneers four months ago as a radio operator with Company F; Lorenzo says, "These Latins talk too fast for me. Whenever they talk to me in rapid-fire Spanish, I have to ask for a translation." He's learning quickly, though. "After a couple more months with this outfit," he says, "I should have a pretty fair working knowledge of my native tongue."
---
December 14, 1999
Puerto Ricans Utilize Mouse Trap Play
WITH U.S. 3D DIV-Early in the Korean campaign, troops of the 65th Puerto Rican Regiment,
3d Division established themselves as natural born fighters. And rarely a day goes by that the Borinqueneers don't add new luster to their combat reputations.
Another example of their instinctive battlefield "savvy" occured recently when four young replacements in Company G, averaging less than five weeks of combat experience, routed a score
of would-be Chinese infiltrators with a clever ruse.
THE QUARTET of Borinqueneers- led by PFC Benito Maldonado and including Cpl. Miguel Angel-Marrero, PFC Jose Ramon Ortiz-Velazquez and Pvt. Tomas Siery-Rodriguez- were assigned to the hazardous job of manning a well advanced observation post.
Through the dark and lonely night, they peered intently toward Communist lines for signs of enemy activity. Suddenly, the entire area was bathed in bright light. A booby trap flare had been ignited revealing a patrol of 20 advancing Reds directly in front of the observation post.
TO ENGAGE the larger Chinese force in an immediate fire fight would have been suicide, young Maldonado reasoned. Quietly, he ordered his buddies, outnumbered five to one, to withdraw and set up an ambush.
It was the old football mouse trap play, applied to combat. Onward came the Chinese, right into the Borinqueneers hands. Velazquez, manning a BAR, touched off the fireworks with a vicious burst of fire, and his buddies soon chimed in with a murderous barrage of rifle fire and grenades, accompanied by Comanche yells.
SO HEAVY and strategically placed was the quartet's fire that the Chinese, thinking they had encountered a mumerically superior force, began a mad stampede for their lines- leaving three dead and four wounded Reds in their wake.
Maldonado, the private who organized the impromptu ambush, later summed it up: "We were faced with a tough situation, and we had to think fast. One false move and we would 'have had it'
As things turned out, the Chinks were the ones who got it. "
---
December 18,1951
Borinqueneers Dreaming
Of First White Christmas
WITH U.S. 3D DIV- IT'S doubtful whether troops of the 65th puerto Rican Regiment are dreaming of a white Christmas. At any rate, they've never had any. "Christmas weather in Puerto Rico," explained one Borinqueneer, "is usually between 60 and 70 degrees. Now that we're in Korea, maybe we can tell our grandchildren that we observed a famous white Christmas."
BUT SNOW OR NOT; the 3d Division's scrappy Latin regiment is looking forward to a gala holiday season. On their own sun-kissed Caribbean island, Puerto Ricans make quite a production of Christmas. The season lasts from Dec.24, when Good Night is observed, to Jan. 6, and gifts are exchanged on festive Three Kings Day. In Korea, however, the "Seexty-Feefth" will conform with their North American neighbors and hold their principal observance on Dec 25. Highlight of the day will be a regimental high mass, to be said by Chaplain (Maj.) John C. Brucker. Protestant services will be held in the battalions.
HYMNS AND HOLIDAY instrumental music will be presented by the Borinqueneers' own Mambo Boys, a 14 - piece orchestral ensemble and chorus. Abandoning their usual Latin American jump rhythms for the day, the Mambo Boys will present their hymns and carols before units throughout the regiment. In addition, they will sing the entire high mass. Col. Julian B. Lindsey, regimental commander, is going all-out to bring Christmas to the Puerto Ricans.
"WE'LL DO EVERYTHING possible, within tactical limitations, to provide a holiday atmosphere," he said. According to Lindsey, a huge fir tree will be decorated and placed at
the regimental command post site, with smaller trees throughout the area. Bulbs and trimmings have already been obtained. Back in Puerto Rico, families will be sitting down to their traditional
Christmas feast of roast pig and pasteles. The regiment's cooks already are bending to task of whipping up the biggest and best meal of the year. In short, everything has been arranged- except the snow.
---
December 18, 1951
65th Reg.t Nicknamed
Devils of the Mountains
WITH U.S. 3D DIV - The 3d Battalion, 65th Puerto Rican Regiment, now has a nickname. And its author, Cpl. Edwin Rosario, a clerk in Company L won five days of R&R in Japan. In a quest for a fighting label for his outfit, Lt. Col. john D. Austin conducted a contest among his troops, with the five day vacation as a reward. Rosario's winning effort: "Los Diablos de la Montagnas."
For the benefit of those who flunked Spanish, it means "the Devils of the Mountains." And considering the battalion's combat record in Korea, it's an apt label. With the nickname went a unit insignia, designed by Sgt. Jose S. Vega-Torres, of Headquarters Company, and showing Satan glaring over a snowcapped mountain.
---
December 24, 1951
Puerto Ricans Devise Unique Heat Gadgets
WITH U.S. 3D DIV - Orders from division directed that troops should keep themselves as warm and comfortable as possible during the winter months, and members of the 65th Puerto Rican Rigiment were quick to take the cue.
The imaginative Borinqueneers soon blossomed out with every type of heating device conceivable, including several gadgets that would turn Rube Goldberg green with envy.
WHEREVER THE scrappy Latins are huddled against the unaccustomed wintry blasts, may be found ingenious heat generating units ranging from a blow torch to a full-sized squad tent stove.
Several command posts on the frontline contain regulation Army stoves with cut down pipes, while most of the smaller bunkers are content with charcoal burners.
ONE OF THE most unique heaters may be found in the message center of ompany K, 3d Battalion. It's a converted soda cracker can, with an opening in the side for the kindling. A perforated piece of tin on top allows the smoke to escape slowly. "It's far from perfect," conceded one Borinqueneer, "but it'll keep anyone in this bunker from getting frostbite."
---
December 29, 1951
STATEMENT OF GENERAL J. LAWTON COLLINS
ON THE DISCIPLINE AND TEAM WORK OF
PUERTO RICAN TROOPS IN KOREA AS REPORTED
BY INFORMATION OFFICE'S CORRESPONDENT
"Antilles Headquarters, P.R. - Home training has had a
definite influence on the discipline of Puerto Rican troops in Korea,
commented General J. Lawton Collins, Chief of Staff, U.S. Army. At
a press conference here last Friday General Collins said that the fine
discipline and team work shown by Puerto Rican troops in Korea seemed
to be a result of the close association and training the men had
experienced on the island.
"General Collins arrived in Puerto Rico the day after Christmas
to inspect Army installations and training facilities here. He has
visited Camp Tortuguero, the Salinas Training Area and Camp Losey.
"The General praised the achievements of the 65th Infantry in
Korea. He was not just being polite, he told newsmen. He knew of the
excellent record the Island's troops have chalked up in the fighting.
He was amazed, he said, at the low casualty rate of the regiment-
one to 16, much lower than that of other units in Korea. "
29 December 1951
Certified true copy
John J. Earley, Maj., Inf.
Information Officer