...................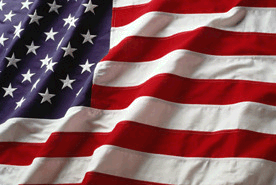 ....... Puerto Rico's ...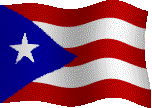 65th Infantry Regiment
U.S. Army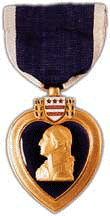 Cpl. Edgar J. Crespo

Edgar was born July 19, 1929 in San Sebastian, Puerto Rico son of Jose Crespo Rios and Mariana Viella Irizarry.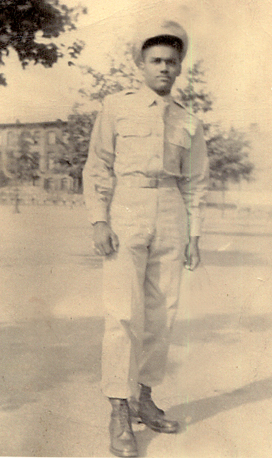 Both parents were natives of San Sebastion. At an early age of five years the parents moved to Brooklyn, New York. Edgar graduated from Westinghouse High School in Brooklyn, in 1948. Soon after his graduation he joined the Army, he was 18 years old at the time.
His training took place at Fort Dix, New Jersey, after he was transferred to Camp Buchanan in Puerto Rico. He was training in an American outfit in Puerto Rico, then his unit was sent to Panama for more training. Shortly after, war was declared in Korea.
When the 65th Regiment was in route to Korea and passing through the Panama Canal, Edgar volunteered to join the Puerto Rican Regiment (fatal mistake) and was accepted. He became one of the Borinqueneers, landed in Pusan, they fought all the way to North Korea . When the Chinese entered the war the Marines found themselves surrounded and it was the 65th Infantry Regiment that fought a battle (rear guard) to help the Marines, holding the invading Chinese Army at bay, and helping to save thousands of Marine lives. The 65th Regiment was decimated and lost many of its members. It was in that battle, that Edgar was wounded, December 6, 1950 near the Yalu River, North Korea. Edgar's wound was critical, half of his brain gone. He was saved by one of his friends who insisted that he be put on a truck for evacuation, because he knew that he was still alive. Later on in 1951 that soldier paid the family a visit in Brooklyn while Edgar was in a hospital in Japan. He told the family of that episode. We forgot to ask for his address at the time, so we lost contact with probably the only witness in this story.
It was in 1952 that Edgar was able to travel and was transferred to the Veterans Hospital in Long Beach, California. At that time we the family, decided to move to Los Angeles, in order to be near him and to care for him. As I write this story, it's been 52 long years and Edgar is still with us. At age 74 he is doing as well as can be expected. Both of his parents passed away a long time ago, and as always his oldest sister Edna Crespo (my wife) and myself are taking care of him 24 hours a day.
The family, two other boys and three sisters are very close to him and very supportive of his needs. You see , Edgar is 100% brain damaged and cannot remember what happened to him in Korea. He is half paralyzed and needs constant help and care, especially for his personal needs.
My name is Horacio Hernandez Campan and his brother in law for 56 years. My wife's name is Edna Crespo de Hernandez.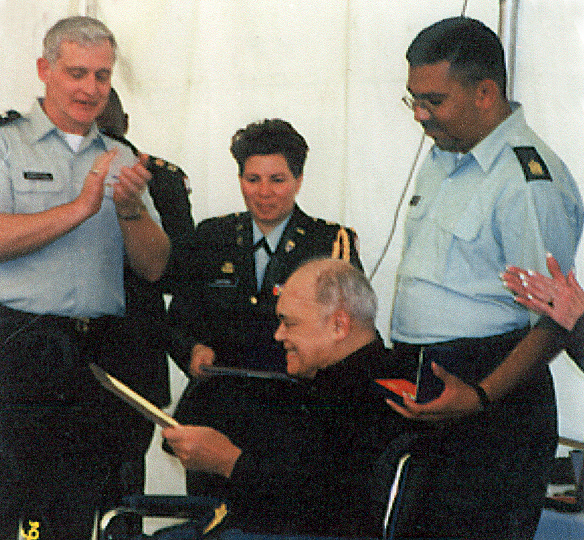 Edgar J. Crespo Recieving the Korean Service Medal -
PURPLE HEARTED - Cpl. Edgar J. Crespo of

Left: Brigadier General -
Right : Sargent Major - U.S.
Brooklyn n.y., accepts presentation of the Purple

Army - Michell Crespo - Nephew Heart Medal during ceremonies at Veterans Administration
Hospital yesterday. W.R. McBrion, director of special services
at the hospital, pins the medal in place while Mrs. Mildred
Crespo, the wounded man's mother, looks on. Cpl. Crespo
suffered a brain wound while on patrol near the Yalu River,
Korea, on Dec. 6, 1950.
Page 12 - THE INDEPENDENT - Long Beach, Calif. - Sept. -
19, 1951.