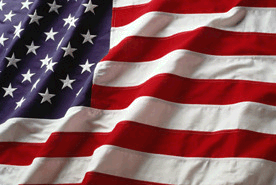 ..Puerto Rico's ..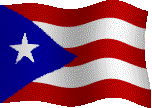 65th Infantry Regiment
Bronze Star
.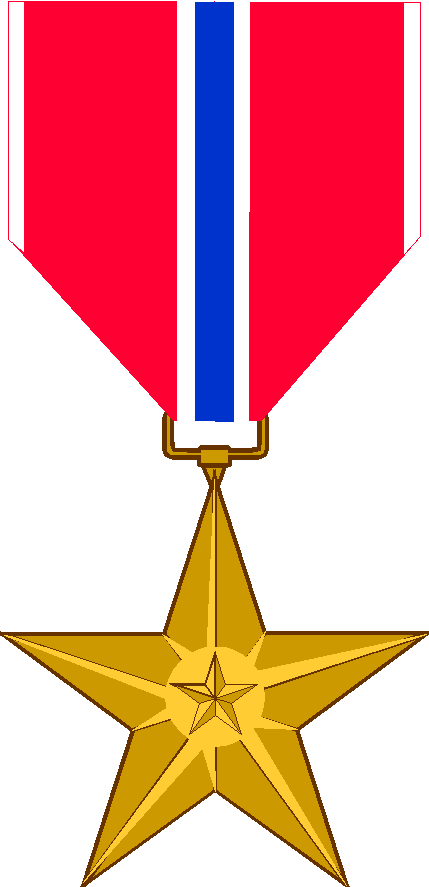 ........................ HEADQUARTERS........................
3D INFANTRY DIVISION
GENERAL ORDERS - NUMBER 542- 26 November 1951

AWARD OF THE BRONZE STAR MEDAL - By direction of the President, under the provisions of Executive Order 9419, 4 February 1944 (Sec II, WD Bul 3, 1944), and pursuant to authority in AR 600-45, and DA Message W89043, the Bronze Star Medal with Letter "V" device for heroic achievement in connection with military operations aganist an enemy of the United States is awarded to the following named officers:
LIEUTENANT COLONEL FRANKLIN B. SIMMONS, JR., 053683, Infantry, Headquarters and Headquarters, 1st Battalion, 65th Infantry, 3d Infantry Division, United States Army. On 17 September 1951, the 1st Battalion initiated a night attack to secure high grond near Chorwon, Korea. The enemy was holding well dug-in advantageous positions, which greatly retarded the attack and, in order to facilitate the advance, Colonel SIMMONS moved his command post to a forward position from where he might better observe and direct the action. When elements of the friendly troops were forcedto fall back under extremely heavy enemy fire, Colonel SIMMONS, with great personal courage, immediately organized the withdrawal and regrouped the battalion for a final successful daylight attack. Colonel SIMMONS' herosism and outstanding leadership reflect great credit upon himself and the military service.Entered the military service from the State of California.
Source: Record Group 338: General Orders 3rd Infantry Division, Boxes 129 to 131 -
National Archives and Records Administration, College Park, Maryland.