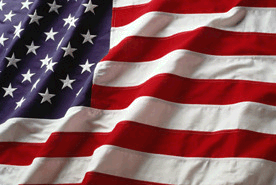 ..Puerto Rico's ..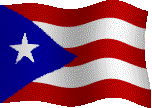 65th Infantry Regiment
Bronze Star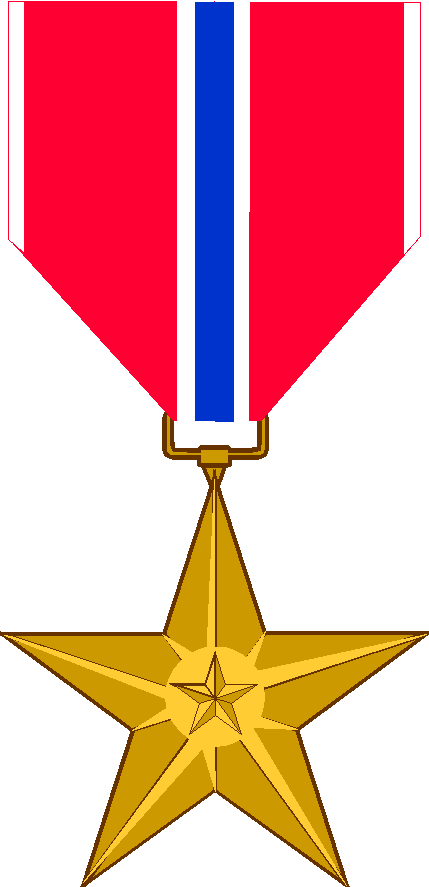 HEADQUARTERS 3D INFANTRY DIVISION
GENERAL ORDERS # 214 - 28 JUNE 1953
AWARD OF THE BRONZE STAR MEDAL -- BY direction of the President, under the provisions of Executive Order 9419, 4 February 1944 (Sec II, WD Bul 3, 1944), and pursuant to authority in AR 600-45, the Bronze Star Medal (First Bronze Oak-Leaf Cluster) with Letter "V" for heroic achievement in connection ith military operations against an enemy of the United States is awarded to the following named enlisted men:
Private First Class KENNETH H. THOMPSON, RA14447122, Infantry, Company "K", 65th Infantry Regiment, 3d Infantry Division, United States Army. On the night of 24 May 1953, a patrol from Company "K" of which Private THOMPSON was communications man, was attacked by a reinforced platoon of hostile troops in the vicinity of Surang-ni Korea. The initial burst of fire from enemy weapons mortally wounded the patrol leader. Realizing his unit had been surrounded by the hostile force, Private THOMPSON made contact with the friendly command post and accurately called for supporting fire. He maintained contact until the lines were severed by enemy fire. When the communications failed, he exposed himself to the intense enemy fire to assist the medical aidmen in treating the wounded. Without regard for his personel safety, he would crawl to a wounded man to administer first aid to him. After the enemy was repelled, he was the last to leave, giving first aid to the wounded and assisting in the evacuation of the wounded and dead. Private THOMPSON'S outstanding herosim and devotion to duty reflect great credit upon himself and the militery service. Entered the Federal Service from Tennessee.
Source: Record Group 338: General Orders 3rd Infantry Division, Boxes 129 to 131 -National Archives and Records Administration, College Park, Maryland.