..Puerto Rico's ..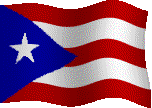 65th Infantry Regiment
Bronze Star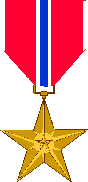 HEADQUARTERS 3D INFANTRY DIVISION
GENERAL ORDERS - NUMBER 183 - 9 June 1951

SERGEANT FIRST CLASS MARIO RAMOS CANCEL, RA30400700, Infantry, Company "L", 65th Infantry, 3d Infantry Division, United States Army. On 29 April 1951, near Kalae-ri, Korea, Sergeant RAMOS CANCEL'S unit was in a defensive position when it was fiercely attacked by a strong enemy force. The numerically superior enemy penetrated the positions, causing a great deal of confusion in the platoon area. Sergeant RAMOS CANCEL, with complete disregard for his personal safety, exposed himself to intense enemy fire by moving from one position to another encouraging the men in his platoon. He reorganized his men and led them in a counter-attack, driving the enemy back and inflicting many casualties. Sergeant RAMOS CANCEL'S heroism and leadership reflect great credit upon himself and the military service. Entered the military service from Puerto Rico.


Source: Record Group 338: General Orders 3rd Infantry Division, Boxes 129 to 131 -

National Archives and Records Administration, College Park, Maryland.