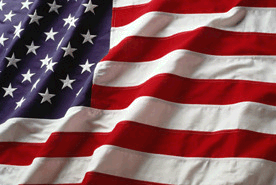 Puerto Rico's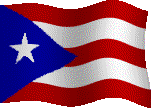 65th INFANTRY REGIMENT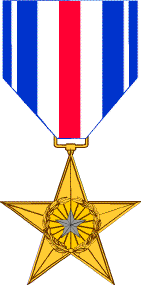 SILVER STAR
HEADQUARTERS 3D INFANTRY DIVISION
GENERAL ORDERS # 16 - 24 January 1951
FIRST LIEUTENANT BENJAMIN PAGAN, 0959120, Infantry, Company "C", 65th
Infantry, 3d Infantry Division, United States Army. On 28 November 1950, in
the vicinity of Chomdang-dong, Korea, while on patrol, Lieutenant Pagan displayed
gallantry in action. As the patrol was moving, it was fired upon by
enemy forces entrenched on a high ridge. Lieutenant Pagan immediately deployed
his platoon in an effort to drive the enemy from the ridge. After an intense
fire fight in which he displayed personal bravery and leadership he was
ordered to cover the withdrawal of the company. The company successfully withdrew,
but upon reaching the assembly area Lieutenant Pagan discovered that he
had two men missing. With utter disregard for his personal safety, he returned
alone to the ridge under enemy fire, located the two men, and brought them
back to the comparative safety of the platoon. Lieutenant Pagan's intrepid
leadership and concern for the men in his command reflect great credit upon
himself and the military service. Entered the military service from the State
of New York.
Source: Record Group 338: General Orders 3rd Infantry Division, Boxes 129 to 131 -
National Archives and Records Administration, College Park, Maryland.