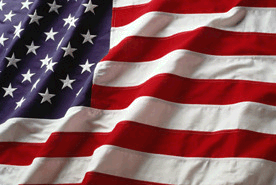 .......
Puerto Rico's ...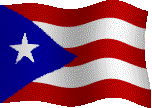 65th Infantry Regiment
U.S. Army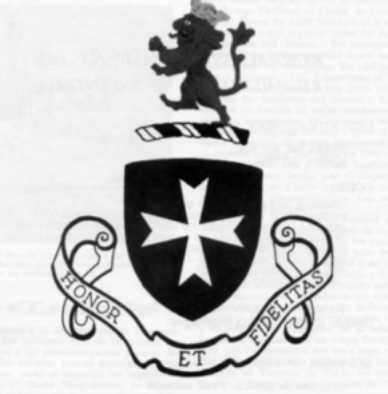 Welcome to the Borinqueneers Website!
The 65th Infantry Regiment, comprised primarily of Puerto Ricans, began as a volunteer regiment in 1899 and participated in WWI and WWII. It was during the Korean War, that they made their mark and saw extensive combat. In this website dedicated to their accomplishments, you will find their history, photographs, newspaper articles, listings of their many award recipients, and sadly, a listing of those who sacrificed their lives defending American ideals. As we celebrate over a century of service to the nation and commemorate the 50th Anniversary of the Korean War, we invite you to pay tribute to those Puerto Ricans and fellow Americans who served proudly. Visit these pages and remember and honor them. We would be honored and grateful if you considered adding this website dedicated to Puerto Rico's 65th Infantry Regiment, U.S. Army, as a link on your website.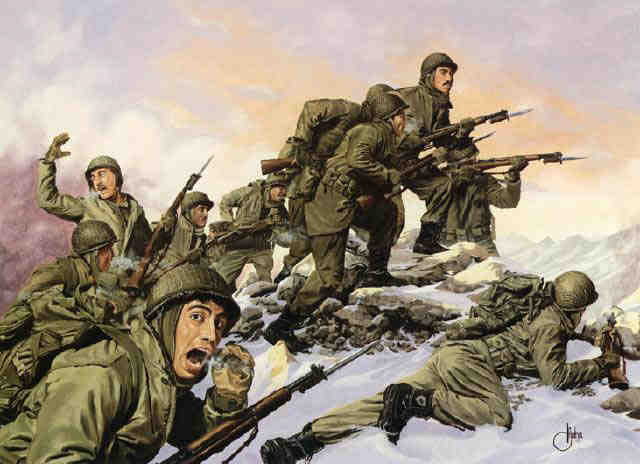 South Korea, Feb. 2, 1951

Puerto Rico's 65th U.S. Infantry Regiment. The battle portrayed in the painting was the last recorded battalion-sized bayonet attack by the U.S. Army. The painting by Dominic D'Andrea was done in 1992, was commissioned by the National Guard Heritage Foundation.Late January 1951 found them south of the Korean capital of Seoul, under orders to take two hills being held by the Chinese 149th Division. The assault began on January 31st, and took three days. On the morning of the third day the top of the hills were within reach, and two battalions of the 65th fixed bayonets and charged straight at the enemy positions. The Chinese fled
The 65th Infantry Honor Task Force
Arlington Cemetery
Ceiba Tree Dedication at El Morro
Fort Logan
"Sgt. Modesto Cartagena"
Hispanics in the Military
News Articles 65th Inf. Regt.
Official Army Report on the 65th Infantry
Operation PORTREX Photos
Photo History - Korean War
Recent Historical Articles 65th Inf. Regt.
Special Announcements
Links From The Veterans Administration To Help Honor Those Who Served
If you have any comments about the material on this web site, contact me at the g-mail address below. To post photographs or information about a 65th Infantry veteran on this site, scan your photos at 300 dpi and email them to the g-mail address below. Thank you - Danny Nieves
This is a copy of my uncle Clem's war time log at Stalag 17B, Clem did a lot of the drawings in this log from personal experience, included are some of his writings reflecting his situation and his experience during the war (my two favorites in the log are "My Race" and "My Future With Her"). A few of the drawings in this log he copied from drawings that other POW'S had done and some of the drawings and writings were done by fellow POW companions. The newspaper articles are from German newspapers (some in English). This slide show takes about a minute or more lo load up depending on the speed of your connection. Click on the above link to load up the slide show. There are 121 pages in the log, sometimes the slide show loads up in the middle if this happens you can either right click to back track or left click to go forward with each click.